store
Acrylic April Quarantine Kit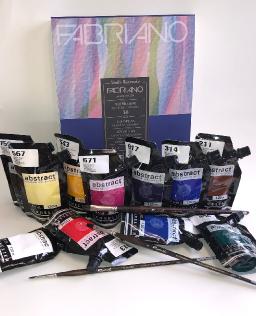 Here is our Quarantine paint kit! Due to limited availability of brushes, two types maybe included with your kit. Both are excellent brushes and we could get them under these unusual times. Price includes shipping in the Continental United States. CON.U.S. only due to shipping limitations.
(FULL DESCRIPTION PENDING)
WHAT IS INCLUDED
11 4oz tubes of Abstract Acrylic Paint
50 sheets of FABRIANO 140 pound cold pressed watercolor paper
3 AMAZING brushes (substitutions may occur) Round, Flat and Filbert 
Precision or Textura brushes will be included
FREE SHIPPING in US
AVAILABLE AND SHIPPING NOW!!!!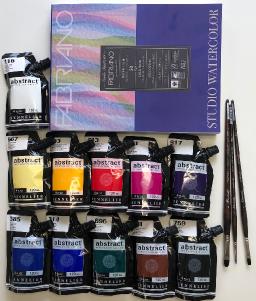 VERSION 1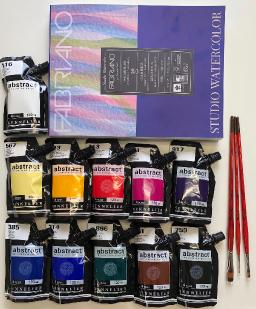 VERSION 2